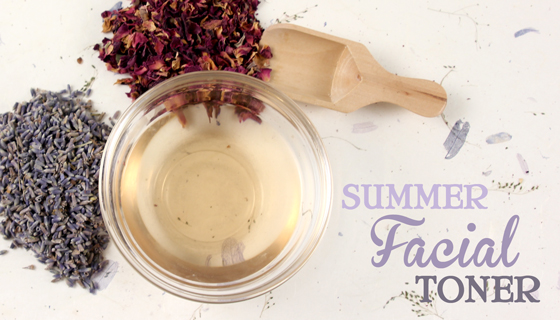 Infused Aloe and Rose Water Toner
With spring well underway and summer just around the corner, brighten up your skin with this lavender & rose water facial toner. This simple recipe contains just three ingredients: rose water, witch hazel and lavender infused aloe vera liquid. This recipe makes two bottles so you can share this refeshing spray with a friend!



Yields: two 8 oz bottles (16 oz of total liquid)

Click here to add everything to your shopping cart.